Situated right before you reach Boka Santu Pretu you'll find one of our natural grottoes that would have made even Hugh Hefner jealous. One of Curacao's most famous snorkeling spots, this experience is known to exceed expectations. Originally known as Boca Fluit (Flute Bay) the Blue Room was given this name because of the whistling sounds that it emits as the water splashes against the rocks.

Join us on a 20 minute moderate hike along the path starting from St. Cruz beach and ending in an exhilarating jump that will bring you right in front of the cave. Getting in is easy, but exiting will require a bit more effort as you will have to pull yourself back up from the rocks. Naturally we will be right by your side to assist you with this climb.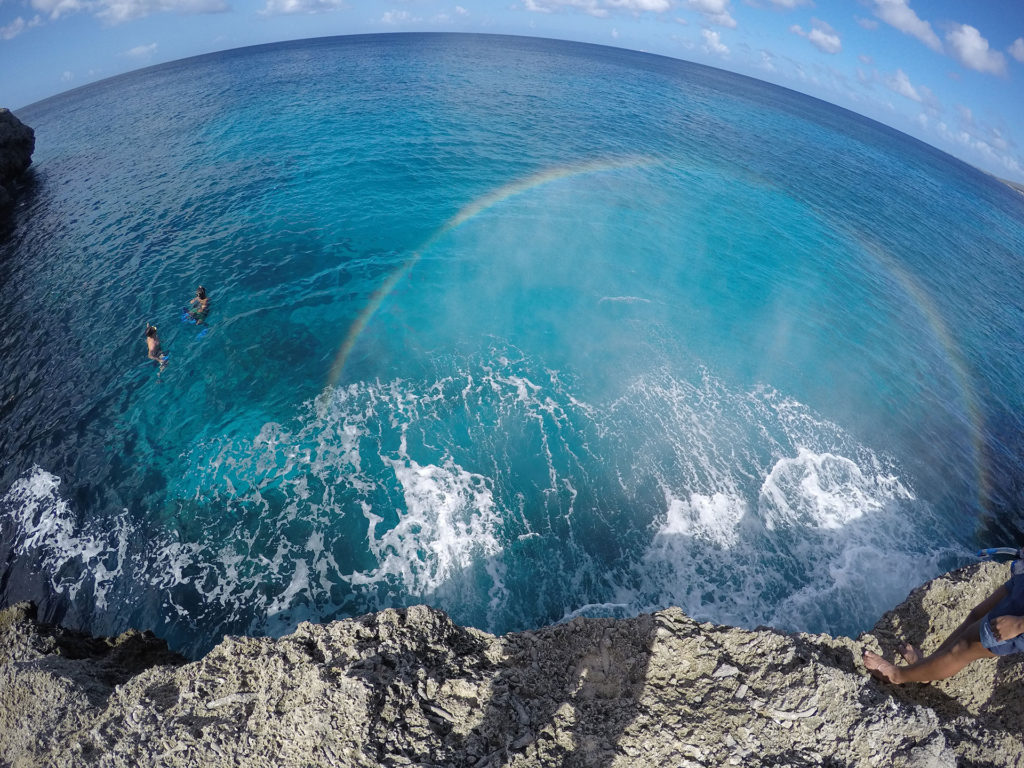 Depending on the water level, you can either swim right in or will have to freedive a bit to enter the cave. Once inside, you will understand the reason behind the name. Bathed in blue light, you will not get enough of this magical display of different shades of blue.


The cave is not that big so you can see the whole cave in a few minutes, but there are also rocks you can stand on to admire the beautiful array of lights from above the water. Watch as the other swimmers also light up blue, different schools of fishes enter and exit and if you're lucky you will even get to spot lobsters walking on the bottom.
If you're planning on visiting this natural wonder one of these days, you will have to be extra careful as the water level is higher than usual.