Curaçao is formed in ascending geological layers called terraces. The Hato Caves are known as one of the island's top 10 tourist attractions and there are many reasons why; unlike other caves which are formed on the second terrace, these caves can be found on the third terrace of the island, making them the highest, biggest and most beautiful caves on the island.
Made publicly accessible in 1991, the caves are also the most visitor-friendly on the island. Do not forget your sturdy shoes at home however, as you will have to face 49 steps before reaching the entrance to the cave.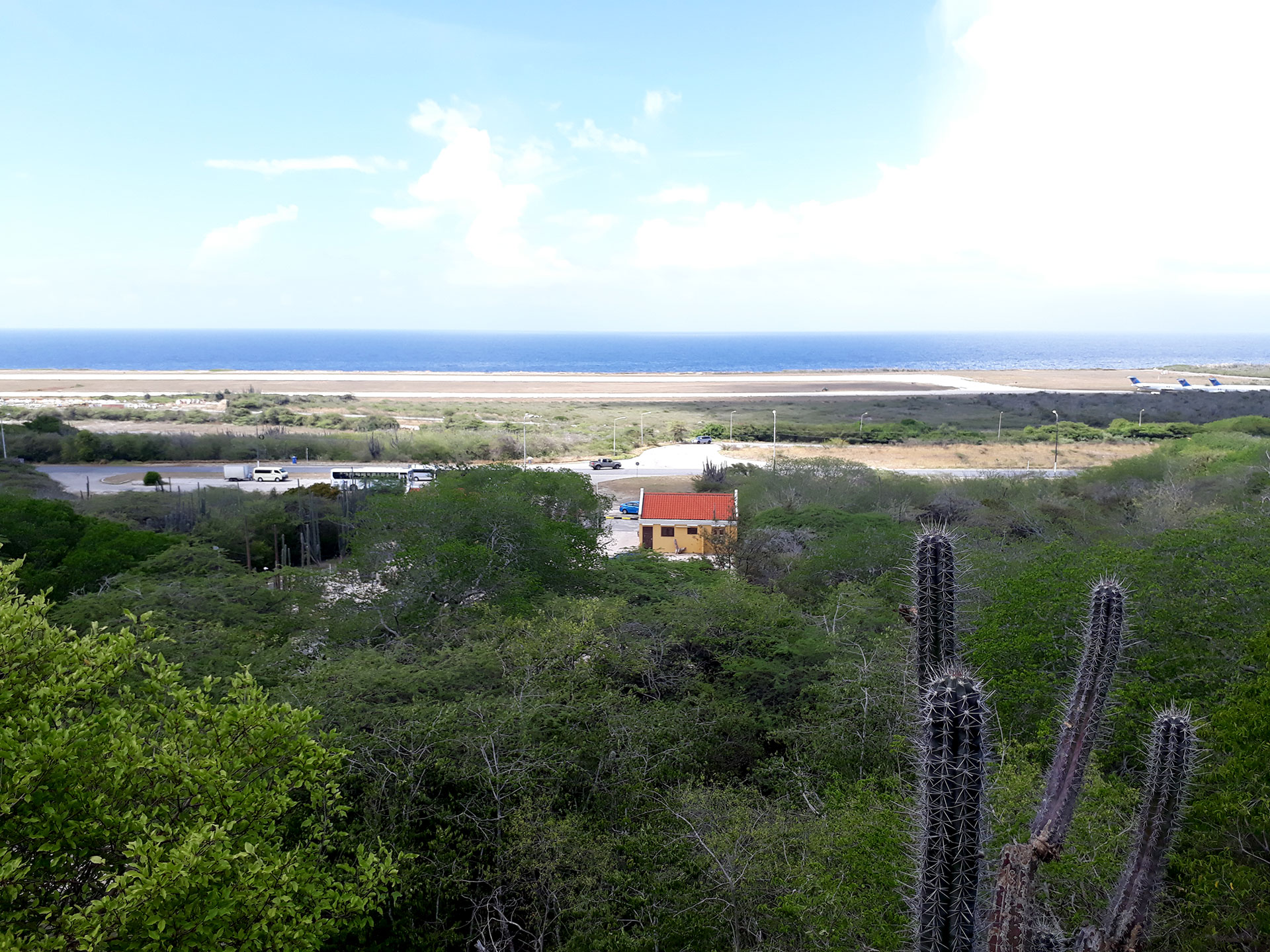 Once inside it's a relief to be out of the glaring sun, the heat however is more difficult to escape, the weather transitions from hot to humid as soon as you step inside. The guides are friendly and funny, you won't mind being stuck in a cave with them! (not that you will, we hope, funny story…just kidding)! Follow them into the many chambers and encounter natural pools, limestone formations covered in green and purple hues, rocks shaped like familiar objects and the icing on the cake: a room with an open ceiling hatch that allows natural light to fall into the cave.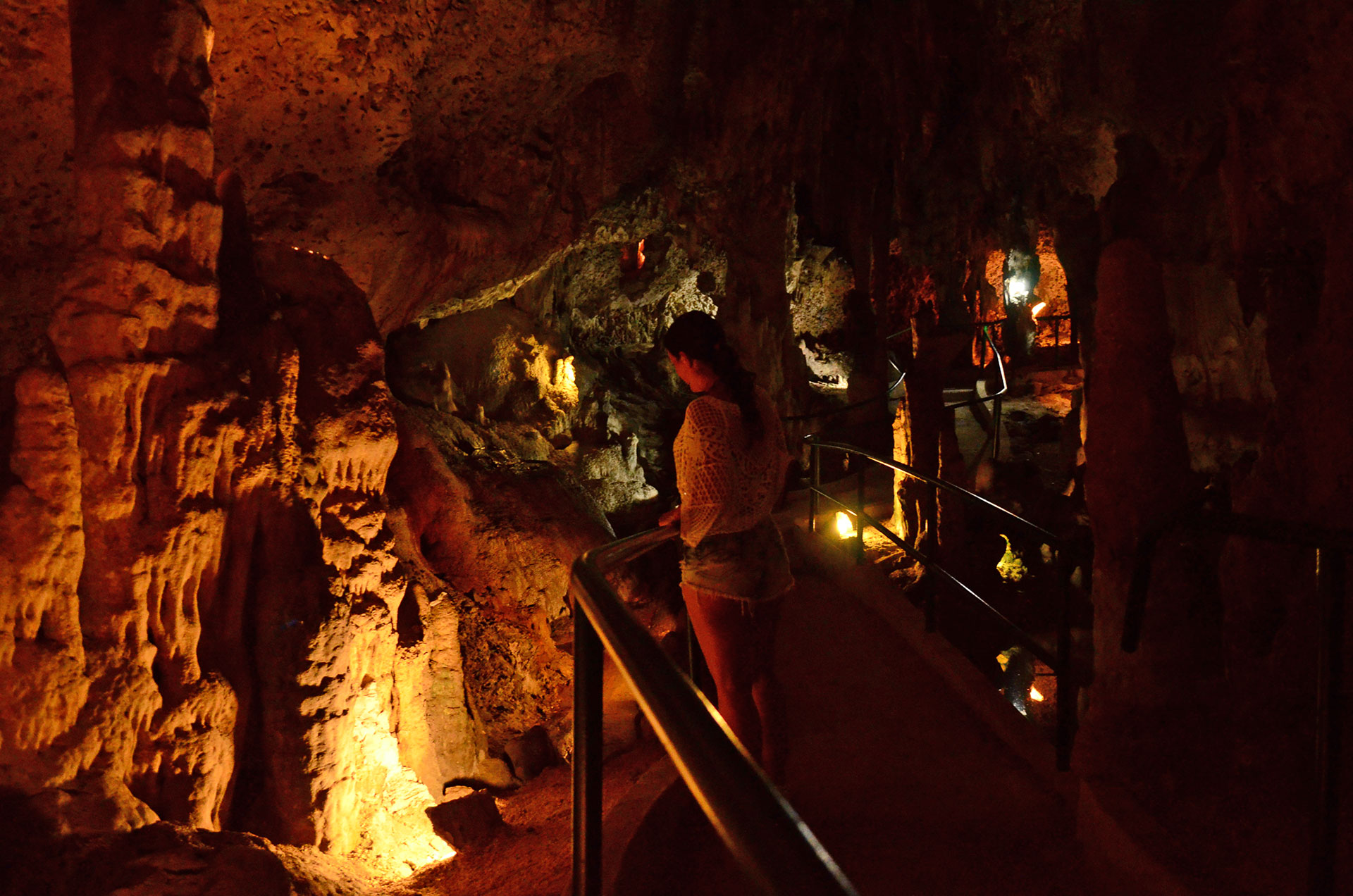 Situated on the North side of the island, the Caves are just two minutes away from the Airport and are surrounded by a naturally rugged landscape. Take the time to walk in the small park on site, where you will get acquainted with several local plants and trees and can stop to admire the rock formations and over 200,000 year-old Indian carvings.
 Click on the circle to view more
Several local animal species can also be spotted on location; long-nose bats, iguana's and chirping birds are common sightings on  the "Indian Trail".
Don't miss out on this opportunity to catch up on some local history and culture, while admiring nature's architectural designs!  
The Hato Caves are open every day from 9 am to 4 pm, a small fee is charged for the guided tours.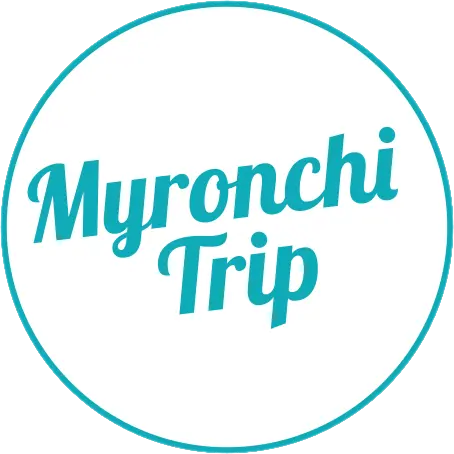 Interested in a myronchitrip?Click here!