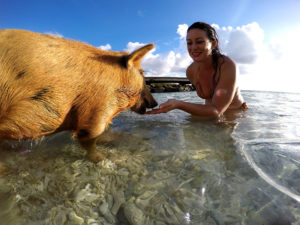 Heading to the beach can be quite an experience on this beautiful island. Tiny though it be, we are blessed with several beaches, which are actually bays, and all of them are unique in size and accessibility, which makes looking for the ideal beach an exciting adventure. Some look for more private, secluded beaches and some want the commodities the more popular privately-owned beaches have to offer.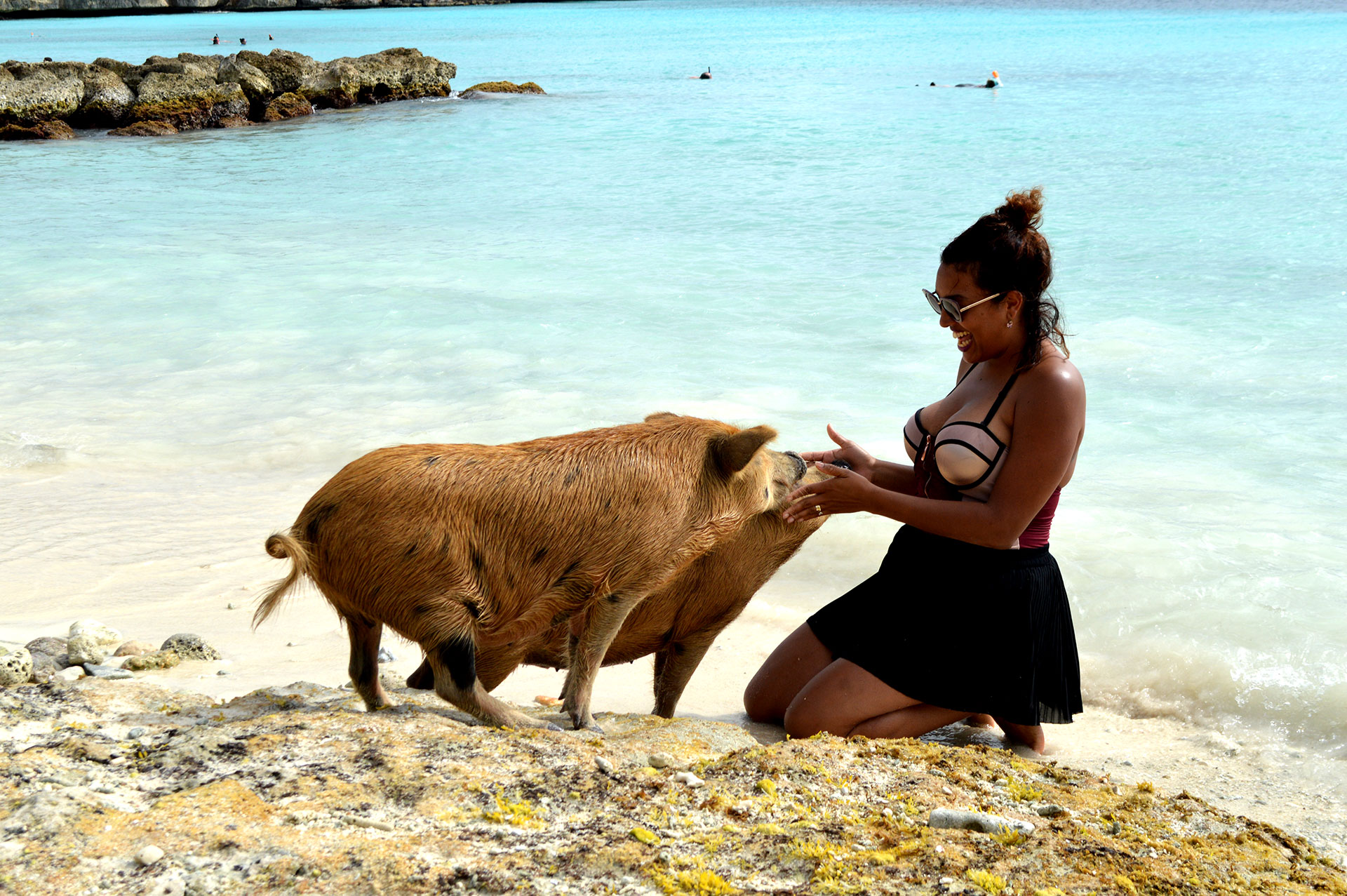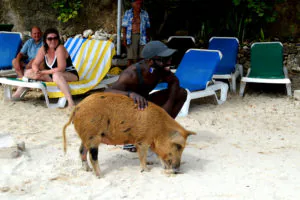 If you're into the latter, you should plan a trip to Porto Marie Beach. Situated on the Western side of the island, this beach has a large strip of sand, beach chairs, restrooms and a restaurant. An ideal family beach, or perfect if you just want to lounge all day near the ocean. There's a wooden pier with a ladder if you prefer to enter the water that way and a wooden raft just a short swim away perfect for relaxing while listening to the sound of the gentle waves.
Recently the beach has become more popular for an entirely different reason though. Pigs! Yes, cancel your trip to the Bahamas, we have beach pigs here too. The pigs are wild pigs that live in the surrounding area, that have been adopted by the beach's visitors. Fed often and a lot by the visitors ( a joy for both parties) the pigs have made this beach their home. You can spot them strutting their bulky stuff on the sandy strip, or taking a nap in the shade. They are very friendly and photogenic, so go ahead and give them a treat and a some loving!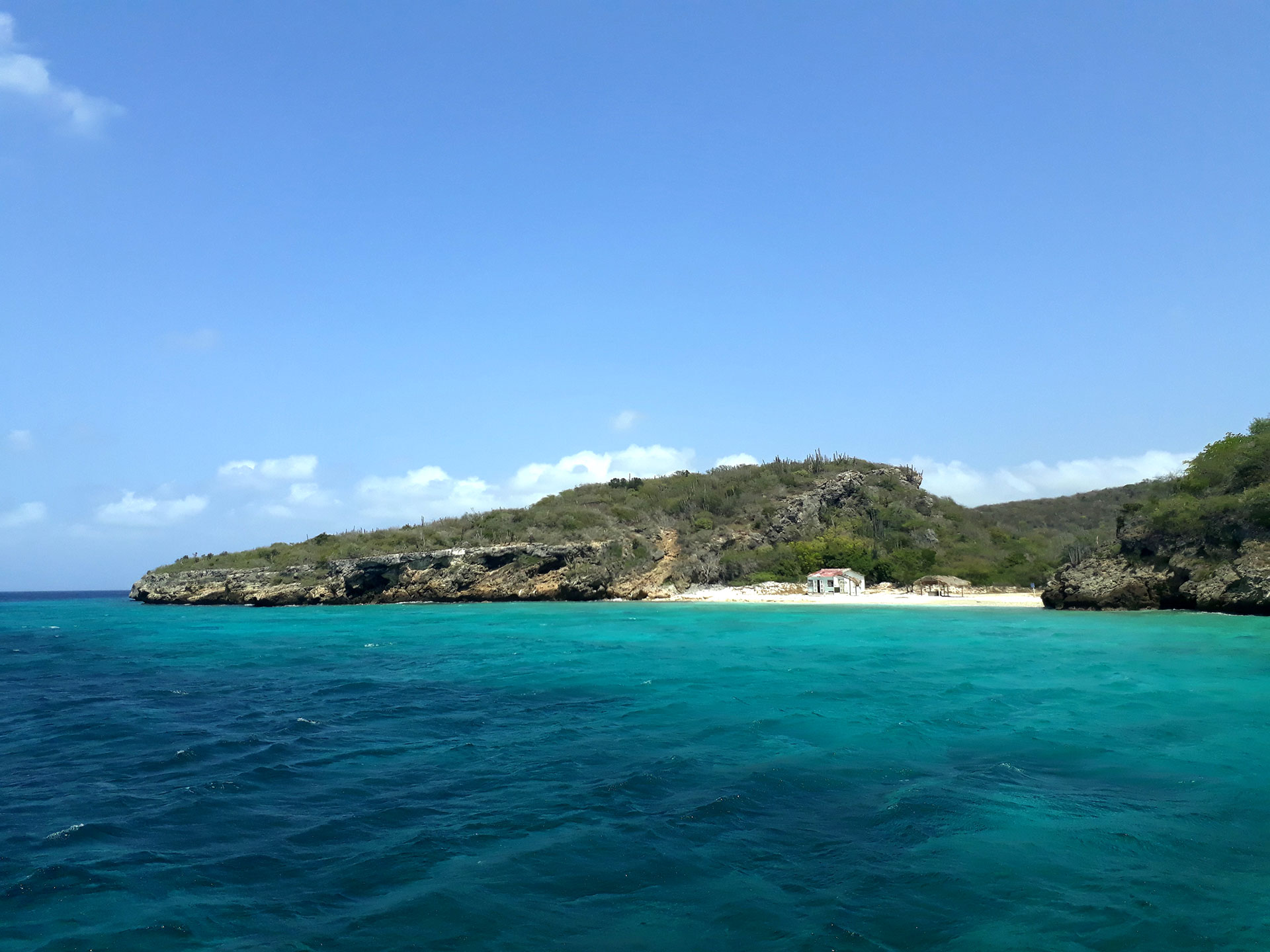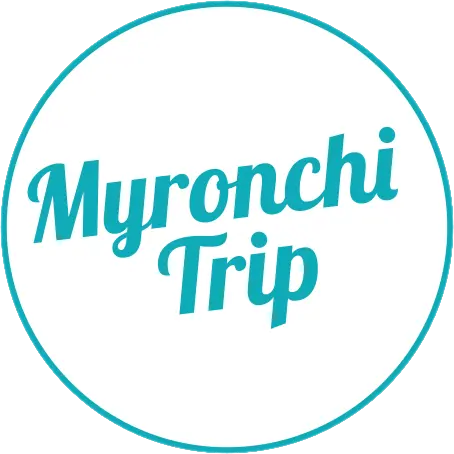 Interested in a myronchitrip?Click here!