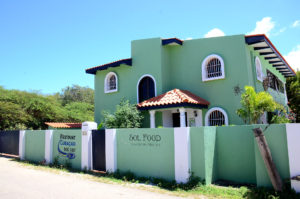 If you're driving along the Western side of the island and you want to stop for a meal at a casual and cozy spot, you should consider paying a visit to SOL Food. Owners, Sunshine and David, and their staff, are all wonderful hosts and will make you feel right at home. A homey feeling is indeed what you get when entering the front porch, not knowing at this point that the terrace is situated between large trees with a stunning view over the nearby beach: "Playa Piskado"(Fisherman Beach)/ "Playa Grandi" (Big Beach). The menu is varied with options from fresh-caught fish, to pizza, to salads.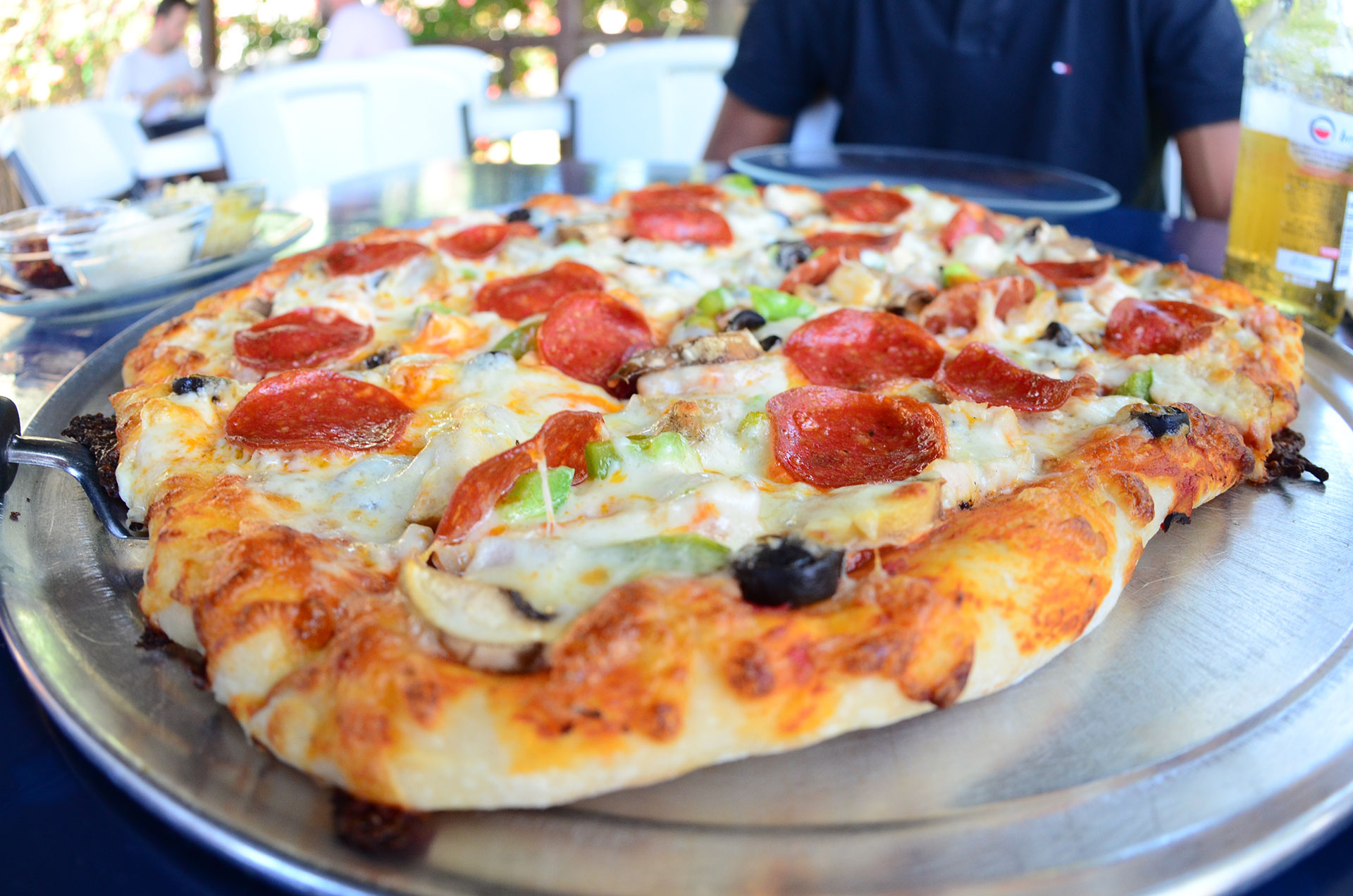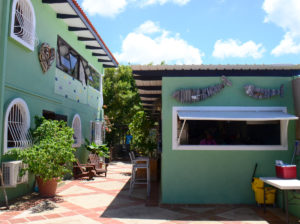 Wait, back up, did somebody say pizza? Who would expect one of the best pizza's in Curaçao to be on this side of the island? Loaded with toppings, crunchy and cheesy this pizza is a delight for those obsessed with this Italian flatbread. Equally remarkable are the delicious condiments you get alongside to top it off with.
The pizza is huge and can easily be shared between two people, unless you're not into sharing food (we hear you). They are only open from Friday to Sunday, causing an inevitable full house on weekends. So reservations are advised!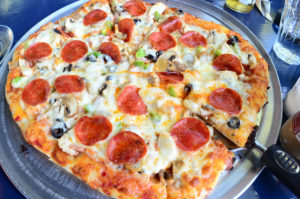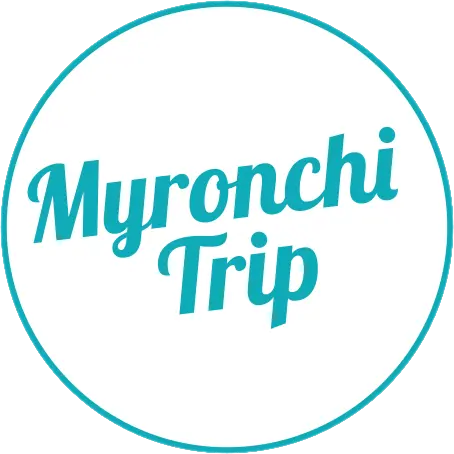 Interested in a myronchitrip?Click here!