An important historical site for Curaçao, Ascencion is now a popular tourist attraction, not because of its interesting historical facts, but because it's one of the few places on the island where you are guaranteed to see…turtles!
But wait, let's back up a bit and start on its importance in our island's history…
Located on the grounds of a former indian village is Landhuis (Plantation House) Ascencion. The high location of this unique plantation house had a strategic purpose, to lookout over the neighboring colonial homes, giving enough time to warn for dangers, like ongoing revolts. Also unique to this location, was the abundance of water in these surroundings, making it suitable to successfully grow cotton, maize and beans.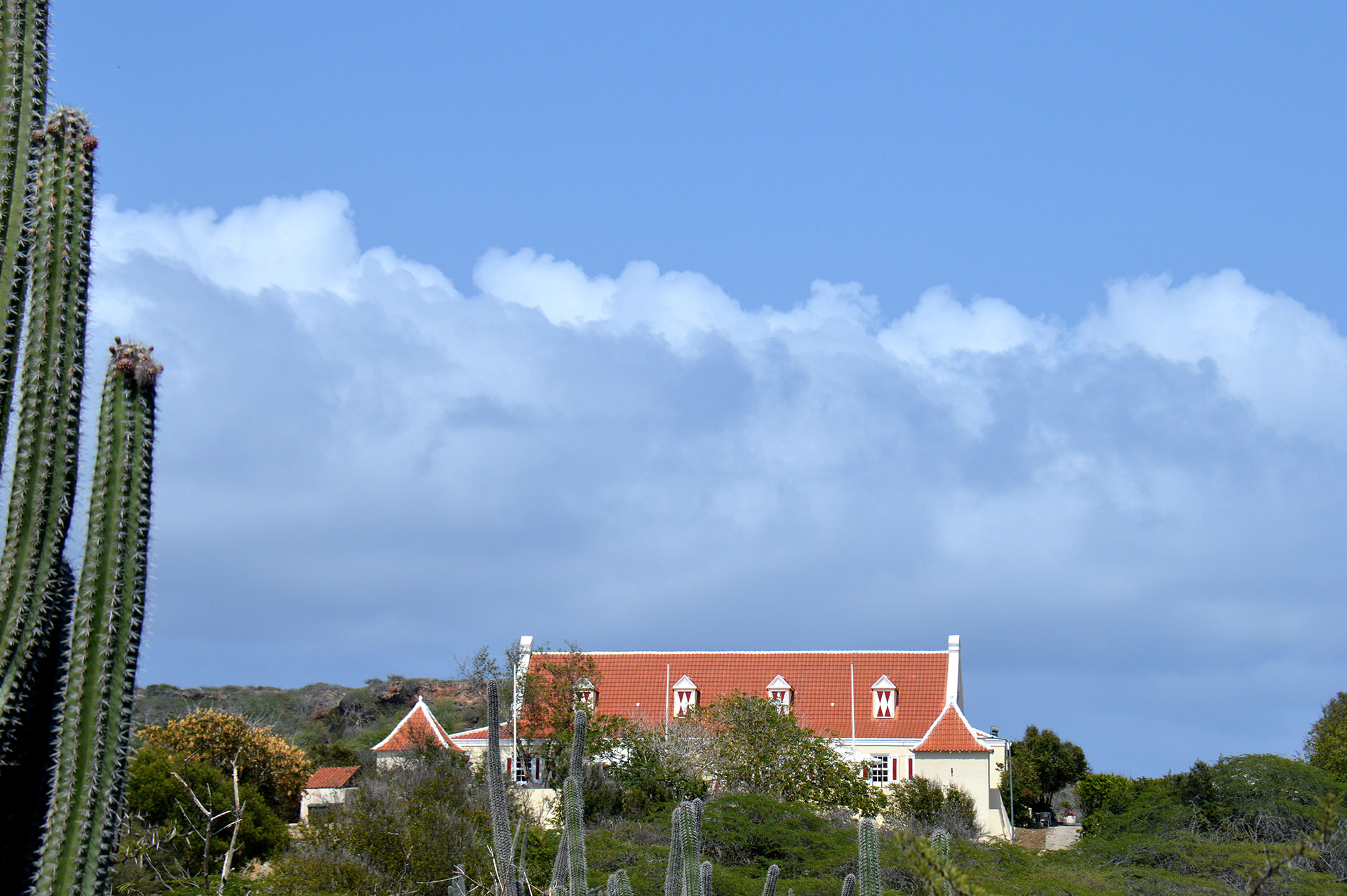 Nowadays Landhuis Ascencion is open to public on Thursday mornings for a tour and every first Sunday of the month, local artists showcase their colorful work.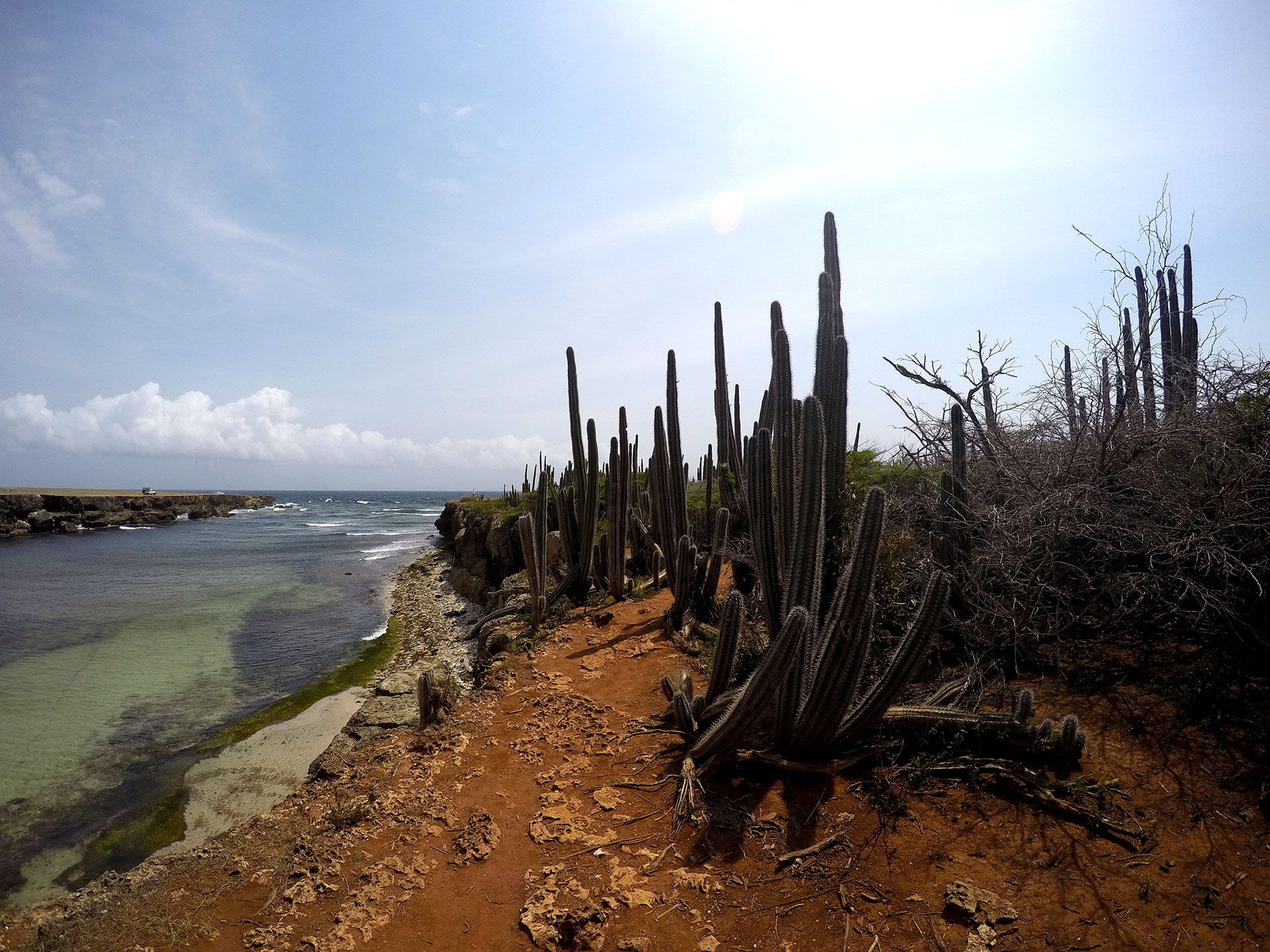 Boca (Bay) Ascencion is a natural bay located on the east coast of Curacao where turtles are often spotted. In this bay they can find shelter from their predators and its abundance of sea grass creates an ample buffet for these visitors to enjoy. The water is pretty murky, so you can often only spot the turtles as they come up for air. Which luckily for turtle spotters, is often enough to catch a glimpse of this majestic dinosaur.
Near the bay is also a green mass of banana rifs called "Eenmiljoen Groen" (one million green), a beautiful natural sight often photographed by hikers.
 Click on the circle to view more
Currently this bay and other areas are plagued by Sargassum, a brown seaweed that often form a large floating mass. The thick accumulation of this seaplant is harmful to the surrounding sealife once it reaches shore. The algae dies due to poor water circulation and begins to decompose, microorganisms decomposing the algae on the seaweed consume all the oxygen out of the surrounding water causing fish and other sea creatures in the immediate area to die, such process is called eutrophication.
Local organizations such as Uniek Curaçao and the military troops are making great efforts to clean-up the areas affected by this seaweed, but volunteers are always welcome!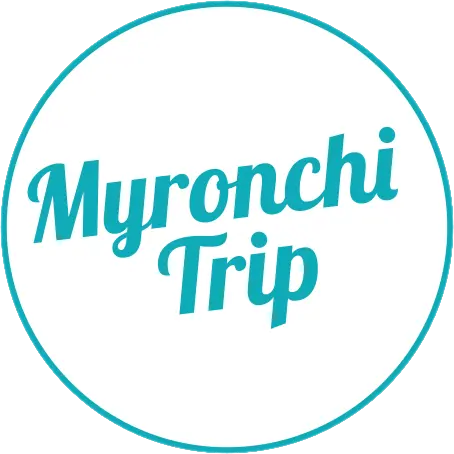 Interested in a myronchitrip?Click here!