Located just off the Caracasbaai Peninsula is one of Curaçao's most popular snorkeling spots. Since it's a remote location getting there by car is recommended. Drive past Caracas baai, a public beach where locals often gather for small parties and bbq's. Turn to your right and follow the road past another small beach called the Baya beach and then you reach the aptly named "Tugboat Beach". Although there are some beach chairs and a small dive center, this beach is void of any other amenities, hence its popularity as a snorkeling and diving spot. Enter the pebbled beach and just a few meters off-shore, a set of huge pylons in the water mark the spot.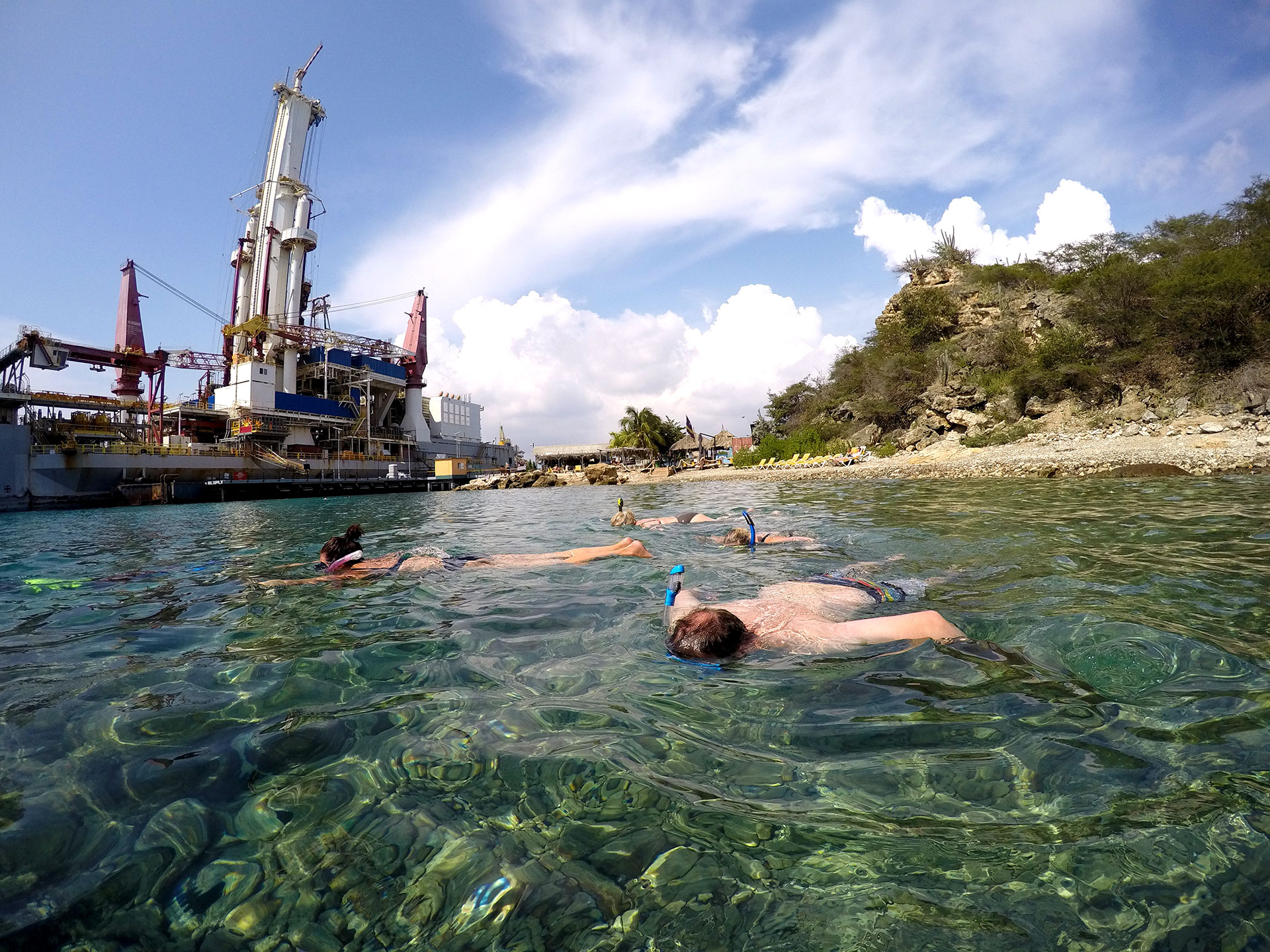 Although the tugboat is completely submerged, it's just a few meters under water and easy to spot. Resting in its watery grave you'll find the tugboat which came to its end when an anchor was accidentally dropped through its deck. Covered in corals, the tugboat houses several species of colorful fishes. Among these, you'll find: blue parrotfishes, yellowtail snappers, trumpet fish and sergeant majors. Although watching the fish entering and exiting the windows and holes in the boat is an enchanting display on itself, don't let your snorkeling journey finish here.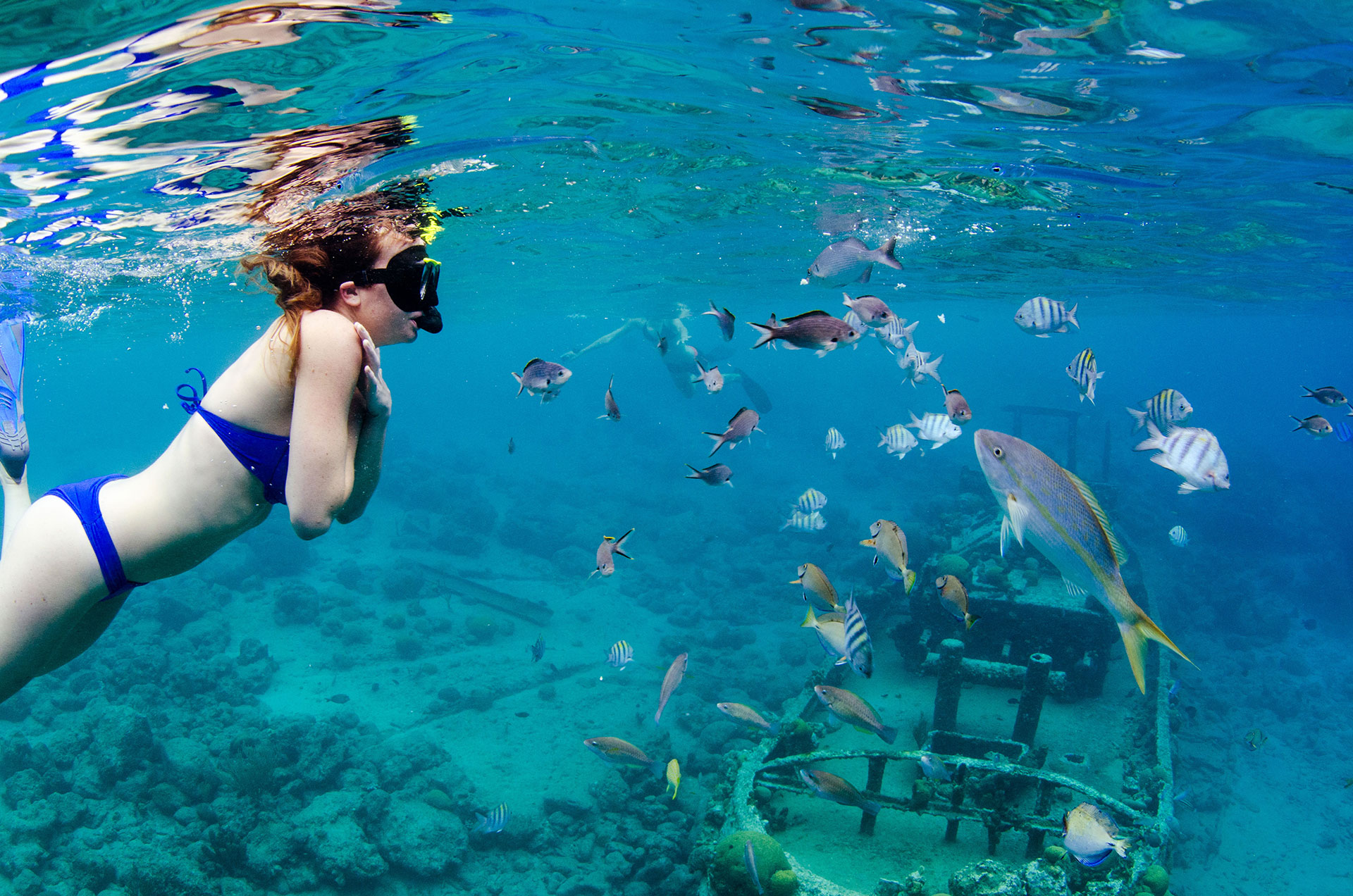 Follow the coast to the east and head to Director's bay (also accessible by car). Swim a few meters off-shore along the vertical reef wall covered in several corals and sponges. Watch out for the current as it can be particularly strong between these two beaches, but don't let it stop you from swimming closer to the coast as you'll get to see some nice elkhorn corals and if you're lucky perhaps even a resting squid.
 Click on the circle to view more
Don't want to venture out on your own? Contact us and we'll bring you to this location and guide you personally as we help you discover the diverse marine life that surrounds this popular underwater attraction. One thing is for sure, if you're a snorkeling enthousiast, you can't leave Curaçao without visiting this spot!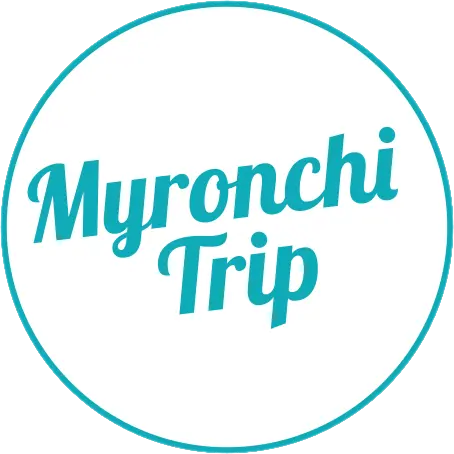 Interested in a myronchitrip?Click here!