If you came to Curaçao for an offroad adventure, look no further than the Hato Plain, located on the east side of the island. On this plain you will find a diversity of local flora and fauna, in its most rugged and natural state.
Enter the dirt road just as you pass the Hato International Airport and follow the trail all the way to the San Pedro Bron (spring). Renting a sturdy vehicle like a jeep is advisable, but you can also bike, hike and ride an ATV on this trail.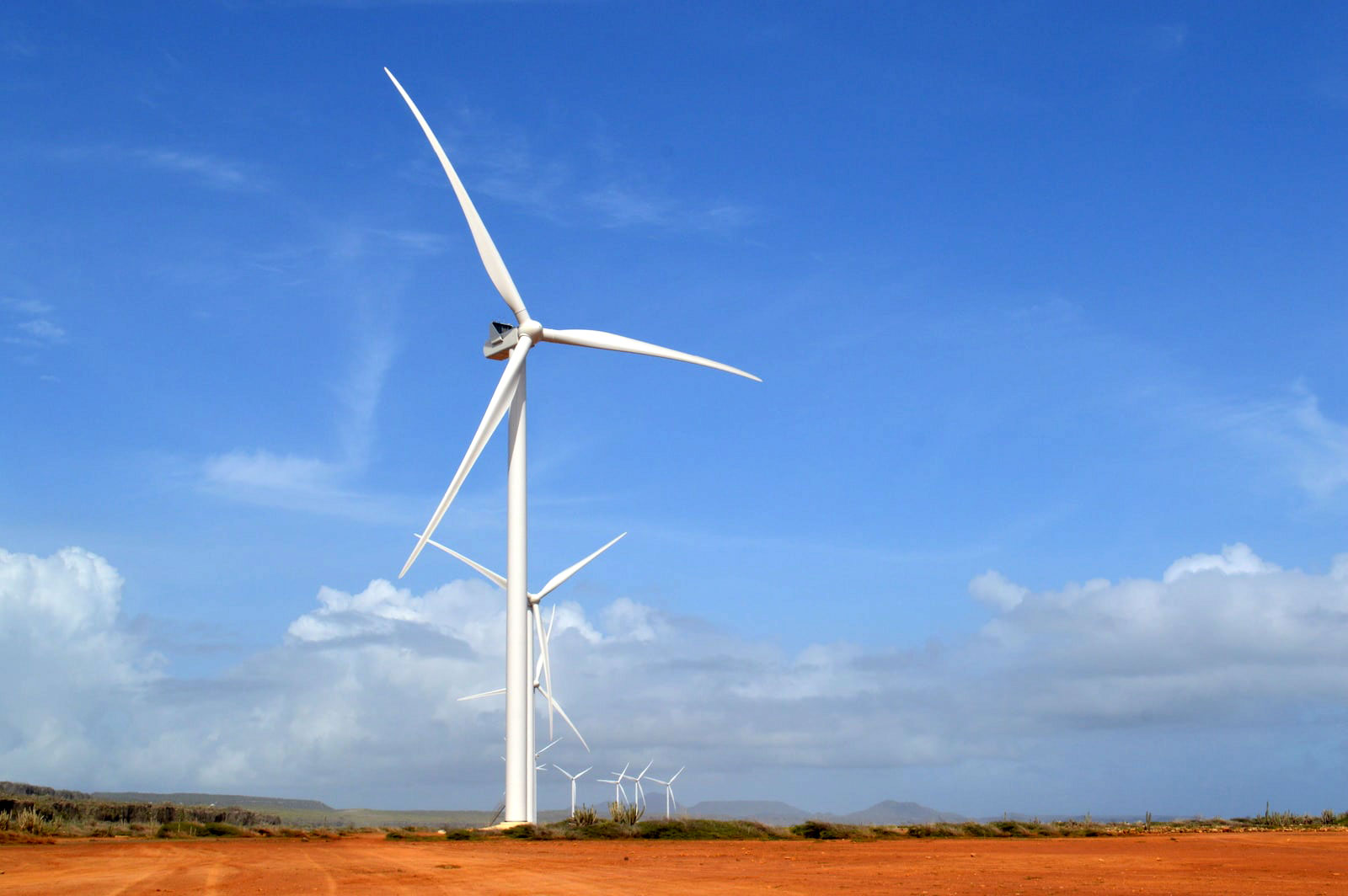 Also called Curaçao's Desert, this area is arid and is home to cacti and thorny bushes. Along the way you will find different animals like: goats, cows, donkeys, Warawara (local bird of prey), lizards and iguanas. Watch as the dirt turns into an Amber red color and keep an eye out for small caves hollowed out in the limestone plateaus on your left-hand side.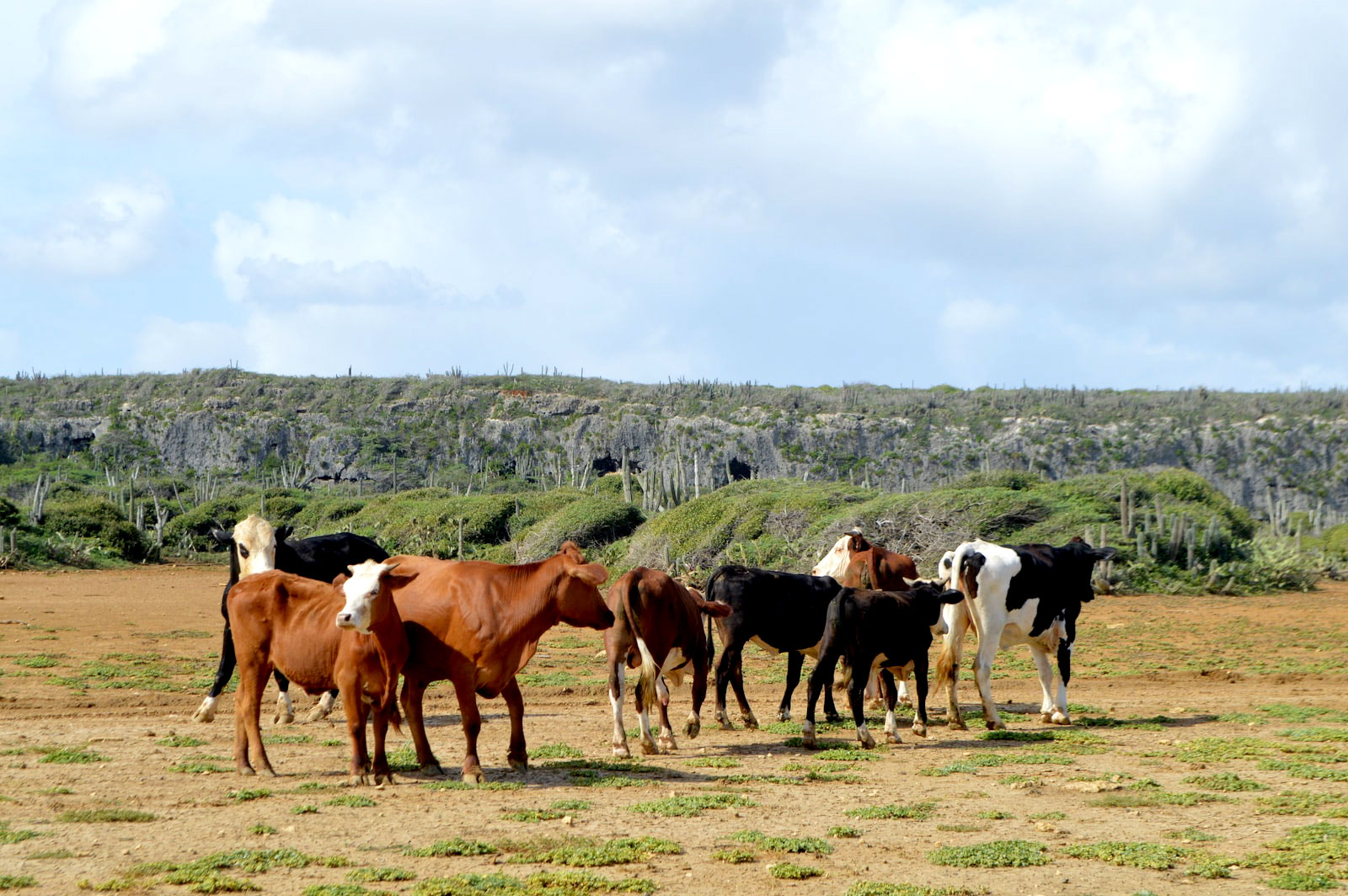 There are eight caves in total, all are relatively small and safe to enter. Look out for original Indian paintings still adorning the walls of these caves. Some of the most visited caves are: The "Boz di San Antonio" (Voice of Saint Anthony) cave, Kueba di Brua (Witchcraft cave) and Kueba Shingot. The Kueba di Brua is the biggest of these caves, named this way because of its past use for voodoo rituals. Kueba Shingot is also a must see, it contains a fresh-water lake and the story goes that it connects all the way to the Bullenbaai.
 Click on the circle to view more
On this plain you will also find the "Bull's Eye", a target made in WWII for pilots to practice their shooting skills. Look around for remnants of grenades and iron and concrete bombs.Drive past the impressive wind turbines that supply energy to our local power plant.Follow the coastline on your right-hand side and look for hidden treasure at the "Houtjes Baai" (Wood Bay), where all types of driftwood, plastic and other disposables wash ashore.
At the end of the dirt road you will reach the San Pedro Ranch, where a tall elderly lady, a descendant of the original landowners, guards the passage that will take you back on the main road. She is always up for a talk, so don't be shy to ask her about our island's history or to take you up to the source of the spring.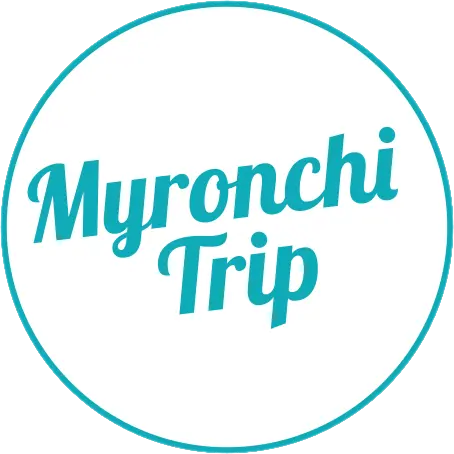 Interested in a myronchitrip?Click here!